Chinese insurance firm Anbang in talks with Kushner for New York building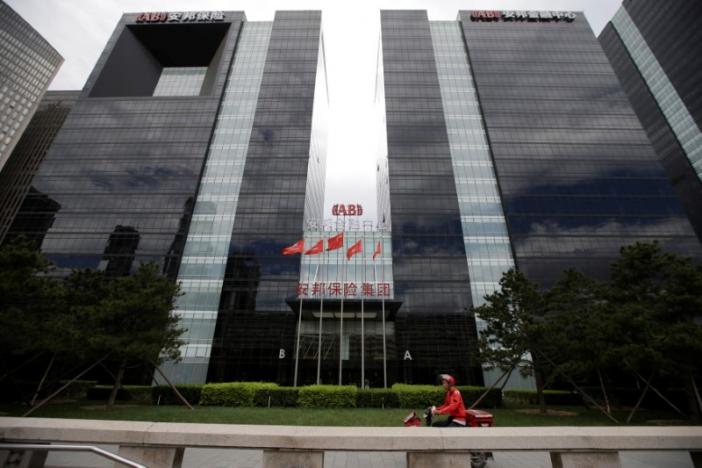 China's Anbang Insurance Group has been in discussions with Kushner to invest in a project that will redevelop a building in New York that is owned by Kushner Companies, the family real estate business run by U.S. President Trump's son-in-law Jared Kushner.
The deal to remodel the building located at 666 Fifth Avenue has not been completed but if the deal comes through, the Kushers are set to receive $400 million from Anbang.
It is unclear whether this deal would prompt federal review, which was triggered on the last deal that Anbang did when it wanted to acquire the famous Waldorf-Astoria hotel in Manhattan. That deal was approved.
The current proposed deal for 666 Fifth Avenue is looking for additional participants through the EB-5 program.a visa program that enables foreigners to obtain US residency by investing in projects in the US that generate American jobs.
The transaction would allow the Kushner Companies' investment in the building to be salvaged by lenders and businesses that could have extensive dealings with the federal government, while also permitting the Kushner family to buy back into the building's more lucrative retail spaces and maintain a 20 percent stake.
Anbang would pay a hefty price for the 666 Fifth Ave. project but score its first U.S. real estate investment of the year. The company's ties to the Chinese government are sufficiently unclear that former President Barack Obama declined to stay at the Waldorf after Anbang bought it because of fears of espionage. Now Anbang will be business partners with in-laws of the First Family.
An outside spokesman for Anbang, Tim Ragones, declined to comment on the deal terms but said: "Anbang is a highly transparent company that operates in accordance to the standards of public companies and strictly abides by applicable regulatory requirements," he said.
Kushner, who is married to Trump's daughter Ivanka, has become something of a de facto envoy for the administration, and was present for a meeting between Yang Jiechi, China's top diplomat, and his father-in-law at the end of February. As he is probably one of the president's closest advisers, he could have important input on a wide range of issues affecting China, from national security concerns to trade matters and allegations of currency manipulation. There are also talks between China and the U.S. on a potential summit between Trump and Chinese President Xi Jinping next month.
Source: Bloomberg, March 13 2017