China's wealthy families favour overseas real estate and equities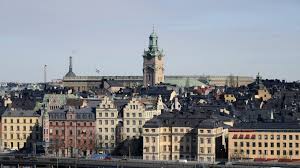 Enrico Mattoli, head of global family office in Greater China at UBS Wealth Management, said that family offices in Hong Kong and mainland China were increasingly seeking opportunities beyond Asia.
"We've seen growing interest in overseas investments from China's family offices," Mattoli said at the Hong Kong release of the Global Family Office Report 2017.
The annual study, jointly published by UBS and Campden, tracks 262 family offices across the globe with an average of US$921 million assets under management.
"Family offices in China are characterised by younger entrepreneurs or 'new wealth', who are more likely to be oriented towards growth than asset preservation," he said.
According to the report, family offices in Hong Kong and China have an exceptionally high allocation in real estate compared to other regions. In 2016, about 26 per cent of Hong Kong portfolios were invested in real estate, versus 20.3 per cent of family offices in the Asia-Pacific and 16.2 per cent of family offices globally. Chinese families typically by overseas real estate because of education of their children, diversification or immigration. They like to buy homes in foreign countries such as US, UK and other English-speaking countries.
On average, global family offices' investment returns rose to 7 per cent in 2016 from 0.3 per cent in 2015. Family offices in Asia-Pacific recorded a 6.7 per cent return, the second highest among regions, and just behind North America's 7.7 per cent.
Source: 'South China Morning Post