Kushner family in China: 'Invest $500,000 and immigrate' to US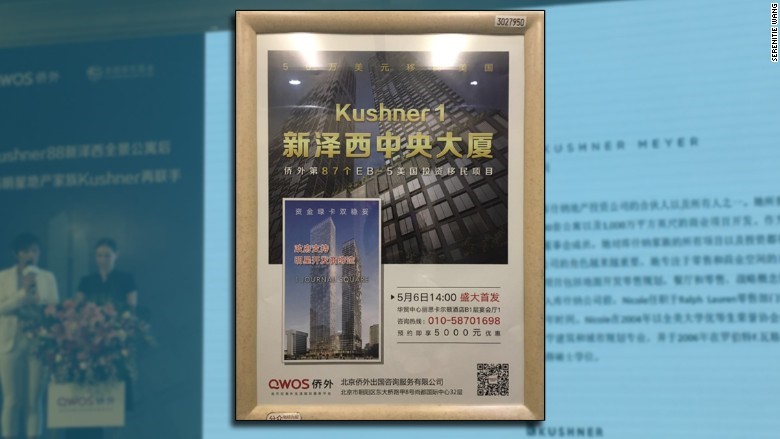 Nicole Kushner Meyer, the sister of White House adviser and President Trump's son-in-law Jared Kushner, spoke at an immigration event in Beijing recently. She was marketing a Kushner-owned property in New Jersey to Chinese investors. Chinese can invest in the development and get into the United States on a so-called EB-5 visa.
The EB-5 visa allows immigrants a way to obtain to a green card if they invest more than $500,000 in a project that creates jobs in the United States. Foreigners, particularly rich Chinese citizens, have used the EB-5 program as a way to obtain a greencard in the United States.
However, President Trump has taken actions to tighten the use of work visas. The EB-5 program has scrutiny as well. Lawmakers say the program essentially sells citizenship to high-income foreigners.
During the event in Beijing, potential Chinese investors were told that they should try to make a decision quickly because the EB-5 program might undergo changes soon.
Read the full article here on CNN.