Not all Chinese home buyers are all-cash: Help those looking to finance their purchase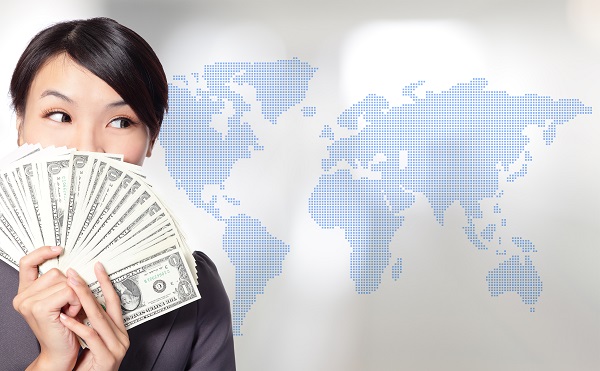 Real estate agents are obviously not mortgage brokers, but that said, one fact will surely make them wear more than one hat: nearly 30 percent of Chinese nationals, who are buying homes in America, finance their purchase instead of paying all cash.
In most cases, a real estate agent is the first professional help a Chinese buyer hires to get himself acquainted with the home buying process in America. Naturally, as a first time home buyer in a country completely new to him, he would have lots of questions and curiosities. It is also obvious that he would put queries related to financing the purchase at the top of the list. The real estate agents should be able to answer some of these questions or refer him to professionals who could.
Such kind of assistance can help real estate agents nurture the leads which they get in form of questions by email or phone from their overseas clients. Most Chinese clients would ask simple questions by email, for example "How can I avail of a mortgage from an American bank".
There are several reasons why a Chinese buyer may prefer to finance their home purchase instead of paying all cash even if he has access to enough credit. Three of the most obvious reasons are as follow:
Low interest rates:
Though an overseas buyer has to pay a higher interest rate and higher down payment, a Chinese buyer will still consider taking on a mortgage from an American bank as interest rates are lower compared to those in China, especially if they are buying their second property back home.
Weakening US dollar:
Many Chinese buyers prefer America over several other countries because of the depreciating value of US dollar against yuan. Financing a purchase through a mortgage in America instead of paying all cash becomes a more viable option for them in such a situation.
Credit history:
Though most banks requires at least 3-5 years of credit history to provide a mortgage , some financial institutions, especially those which have branches in China also, are offering loans to Chinese buyers without any credit score. These banks take into account the applicant's credit history in his home country. So after availing a mortgage here, a Chinese buyer may be able to create a credit history in America also.
Though as a real estate agent, you can't provide professional financial consultancy, you can still learn the basics and help your clients get access to financial institutions or mortgage brokers who would assist them with their mortgage requirements.
Here are some facts you should know:
Banks offering mortgages to Chinese buyers typically require down payments of 25% to 40% and plenty of cash on hand in a current account.
Some banks like HSBC New York and CTBC are offering loans to Chinese buyers because they had or still have their branches in China also from where they can pull the credit history of these borrowers. Some real estate agencies even organize seminars in which they line up representatives of these banks, willing to provide mortgages to Chinese buyers, even if they do it at stricter terms and conditions.
Some banks such as HSBC or Citibank might be able to open a US bank account for the Chinese nationals if the person has an existing relationship with their branch in China. Once the account is open, the Chinese buyer would be able to obtain a US mortgage similar to Americans assuming certain conditions around financial criteria are met
Some mortgage brokers specialize in providing mortgage for foreign buyers including Chinese nationals, usually with strict conditions and higher borrowing costs
Some buyers may even want to take mortgages from a hard money lender, but you should make them aware of all the pros and cons associated with such loans.