Because of election of Joe Biden, foreign investors are keen to purchase US homes again en masse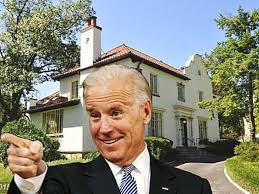 Joe Biden's victory may have one major benefit for the US real estate market, namely a huge influx of foreign buyers. Based on news reports, there is vast pent-up demand among wealthy foreigners to invest in houses in US cities such as New York, Los Angeles, San Francisco and others. Many rich foreigners have started calling around and submitting inquiries for US real estate as soon as Joe Biden's victory was announced.
Why are foreigners important for US real estate?
Cities whose economies are withering under the coronavirus may see a fresh jolt of life from the high-end real estate sector in 2021 and beyond, with money from abroad creating new jobs and business opportunities.
What is happening now?
During 2020, foreigners had completely pulled out of US real estate market. The coronavirus prevented many of them of traveling to US so the number of purchases done by foreigners has fallen off the cliff. Furthermore, the Trump administration has not tough on immigration and foreign ownership of US assets. Chinese investors (the largest foreign buyer's pool of US real estate) had been very hesitant to proceed.
With Joe Biden's election, things are changing drastically. Foreign investors are submitting inquiries for both commercial and residential properties, according to lawyers and asset managers who serve this customer base. Wealthy families from Asia, the Middle East, Europe and South America are again starting to shop for high-end homes for their children who want to study or work in the U.S.
They believe that President-elect Joe Biden is likely to be more friendly towards foreign investors, immigrants, and students than US President Donald Trump. Parents feel less worried about sending their children to the US under Biden. They think the Chinese will be more welcome in the country. Real estate experts say that there's very much an optimistic feel in the air. Many Chinese investors are looking again at the United States real estate market.
What to expect?
Experts are forecasting a surge in applications for EB-5 visas, which allow foreigners to obtain US green cards by investing in certain business ventures that create jobs for Americans. This also means that many of those foreigners will need to buy a home once they get their greencard approval. Furthermore, experts are expecting that many Chinese will travel again to the US after the vaccines have been distributed - most likely in second half of 2021.