China's rich rush to shelter $1 trillion from new tax rules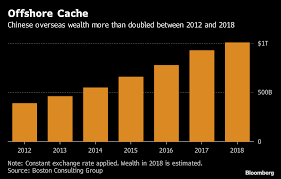 Wealthy Chinese are rushing to move their assets and income in overseas trusts before new tax rules go into effect on January 1 2019. It is estimated that a whopping $1 trillion of money will be put overseas.
The Bank of Singapore has seen a 35 percent increase in Chinese clients interested in offshore trusts since the second half of 2018, according to Woon Shiu Lee, head of wealth planning at the bank.
As China's rich have gotten richer -- the nation's personal wealth incrased to $21 trillion -- the practice of putting wealth abroad or changing tax residence status has become common.
Read the full details on Bloomberg.